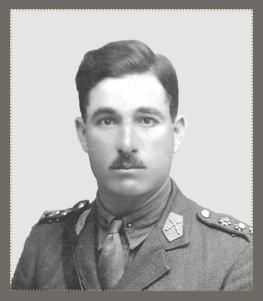 Subhi Al Omari was born in Damascus in 1898 to Judge Sheikh Ahmad Al Omari. He left the Turkish army in 1917, joined the Great Arab Revolt army and fought in most of its battles.
He accompanied King Faisal to Iraq after leaving Damascus.
Omari has been awarded the medals of Nahda, Independence, Maan, Independence Anniversary, the German metal cross and service as well as the English war cross and war medal.
He was sentenced to death four times by the Turks, the French and the English.
Highlighted Statments