Sheikh Saleh Thiab Al Oran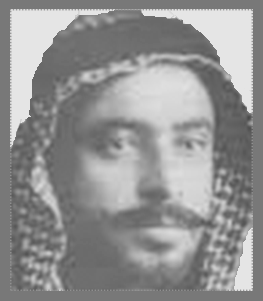 The Great Arab Revolt battles that took place on Jordanian soil starting in 1917 left a profound impact on Sheikh Saleh Al Oran, who fought in its ranks as a young man and carried its immortal message throughout his life, never shirking his responsibility to build the Jordanian state's institutions since its establishment in 1921. He achieved substantial success in the first legislature's elections and had a presence at the national stage, participating in various political events. He continued his distinguished and loyal work until his death in 1955. He was laid to rest in Tafileh.
His father, Sheikh Thiab Al Oran, was a leader feared by the figures of the Ottoman state, and the Turkish government sought his assistance in resolving tough issues and contributing to the protection of the Levant Hajj pilgrimage route. He also exerted efforts to set rules for tribal customs and norms, and he had the authority to solve problems and oversee the status of locals thanks to his leadership and strong character. As such, his authority was equal to that of Turkish state figures. He also played a major role in supporting the Revolt army by supplying it with money and volunteers.