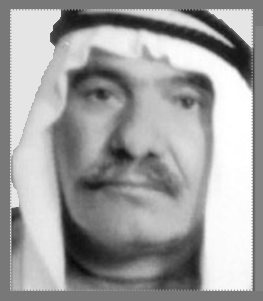 Like others of his generation, Sheikh Saleh Mheisen suffered under the oppression and subjugation practiced by the Ottomans against the Arabs; therefore, he was quick to join the vanguard of the Great Arab Revolt, led by Sharif Hussein bin Ali in 1916.
He fought many battles with his comrades against the Ottoman army in the country's south, including the battle of Maan, in which his left hand was critically injured. He also fought in Hadd Al Daqiq battle near Tafileh for the sake of the Revolt's slogans and the nation's choice of unity, liberty and independence.
Mheisen was among the foremost tribal figures in south Jordan, who received Prince Abdullah bin Al Hussein in Maan in 1921 and pledged allegiance to him as the country's Emir. In later years, he was among the men of Tafileh who attacked Jewish settlements in Palestine. Throughout his life, Mheisen continued to be a tribal and moral reference, and his word was final as a tribal judge. Thanks to his wisdom and intelligence, he managed to prevent bloodshed among disputing parties who sought his counsel and abided by his judgement. He died on 8 February 1974 and was buried in Tafileh.