Sheikh Ahmad Alawi Saqqaf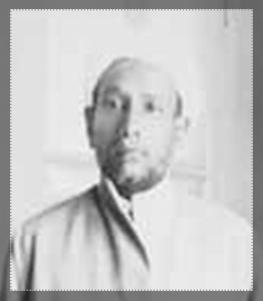 SIn 1916, Sheikh Ahmad Alawi Saqqaf joined the Great Arab Revolt, led by Sharif Hussein bin Ali, who appointed him as chief of his Diwan (court). He was nicknamed in reference to his father's book, Filtering the Shafii Jurisprudence for Beneficiaries (Tarshih Al Mustafidin fi Fiqh Al Shafiiah).
Sheikh Saqqaf was later appointed chief of King Ali bin Al Hussein's court, where he continued to serve until 1926, before moving to Jordan at the request of His Royal Highness Prince Abdullah bin Al Hussein. He was appointed as chief Islamic justice in the Jordanian government and later served in a number of ministerial posts, in addition to working as chief of the emir's court. He died on 23 April 1959 and was buried in the Royal cemetery in Amman.