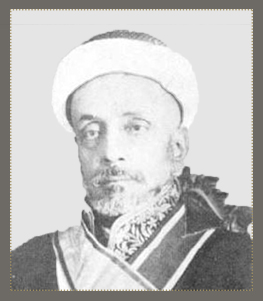 When the anti-Arab government of the Committee of Union and Progress, which had taken over Ottoman rule, issued the order to have a deputy elected for every 50,000 people as a member of the Ottoman Chamber of Deputies, Mecca's people elected Mufti Sheikh Abdullah Siraj as their deputy. But he resigned soon afterwards at the first signs of Turkish racism against Arabs.
When Prince Abdullah bin Al Hussein came to Maan, and then to Amman, Sheikh Abdullah Siraj was among those who accompanied him.
In 1931, Prince Abdullah bin Al Hussein entrusted Sheikh Abdullah Siraj with forming the Emirate's tenth government. He also served as chief justice in the same government. Sheikh Siraj had also led the second government under the reign of King Ali bin Al Hussein in Hijaz.
Sheikh Abdullah Siraj died in 1948, and His Majesty the late King Abdullah bin Al Hussein mourned his death in a Jordanian newspaper, saying: "May God bless the soul of Abdullah Siraj. He lived poor and died poor." He ordered his burial at the Royal cemeteries in Amman.