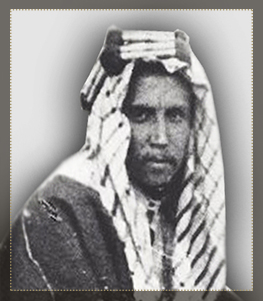 When the Great Arab Revolt erupted in 1916, Sharif Shaker bin Zeid led an armed group that attacked one of the Turks' posts in Mecca. Afterwards, he joined Prince Abdullah in the siege of Taif and then accompanied him to the battlefield of Medina, becoming his first assistant in the Eastern Army and leading many campaigns successfully.
Sharif Shaker was accompanying Prince Abdullah when he arrived in Transjordan in late 1920. After the Emirate was established, he became a minister between the years 1921-1924.
He had vast knowledge of tribal law and Arab traditions and he chaired the council to supervise Bedouins. He also strived for conciliation among Jordanian tribes and worked to inspire brotherhood and solidarity. He died in Amman on 8 December 1934.