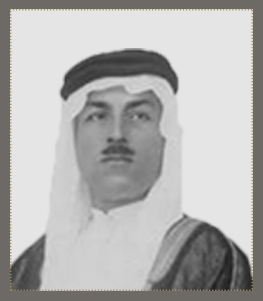 Prince Adel Arslan was elected as member of the Ottoman Chamber of Deputies (1908-1912). He also undertook a number of government posts in the Ottoman State, including first secretary at the interior ministry.
After Faisal's government was formed in Damascus, he was appointed as special secretary to Prince Faisal, and then administrative assistant to the Syrian government's head, where he continued until 1920. After this government fell at the hand of the French, he left Damascus for Europe, with the French handing him the death sentence in absentia. He stayed for a short while in Switzerland, then Cairo and Amman, where he was working with the modern Jordanian state.
Prince Arslan took over from Awni Abdul Hadi as chief of the Emir's office. After being removed from this position, he left Jordan for Mecca, where he stayed for some time before heading to Cairo. When the Great Syrian Revolt led by Sultan Pasha Al Atrash erupted against the French between 1924 and 1926, he returned to Syria to join it.
He died in Beirut in 1954, and was laid to rest in his hometown alongside his brother Prince Shakib Arslan. He wrote a number of publications, including a poetry collection, Manuscript, and his memoires, which were printed in Beirut in 1983, in three volumes. He also has a number of published articles.