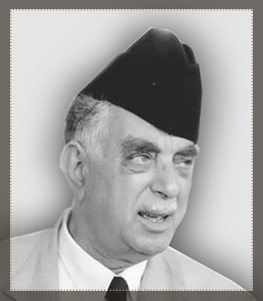 Nuri Al Said was born in Baghdad in 1888, where he studied before graduating from the Imperial Military Academy in Istanbul with the rank of lieutenant. He served in the Ottoman army and joined the staff college before becoming one of the founders of the Covenant Society.
After Aziz Ali Al Misri was arrested and tried in 1914, Said became a fugitive, fleeing to Basra, where he stayed until the English took it over and exiled him to India, before moving him to Cairo at the request of Arab leaders there. He worked as assistant to Aziz Ali Al Misri, then joined Prince Faisal's army and was appointed chief of staff of the Northern Army's regular forces.
He showed great courage and valour in the Revolt's battles, and he led the regular force that marched from Aqaba to Daraa, and onto Damascus and Aleppo. King Faisal appointed him as his military escort. Said accompanied the King to the Paris conference and he undertook several political assignments.
After King Faisal left Syria, Nuri stayed by his side and travelled with him to Iraq, where he was appointed as chairman of the army's joint chiefs, and then took on an active role in the political sphere and in administration. He then served as minister and was later appointed as prime minister several times under the reign of the Hashemite kings: Faisal I, Ghazi and Faisal II. He grew into a major political figure in Iraq and the Arab world.
He was killed in the 14 July 1958 coup in Iraq.