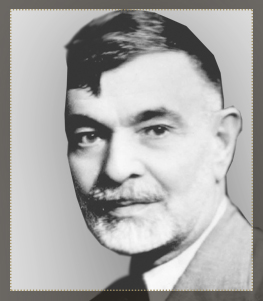 Mawloud Mukhles was born in Mosul in 1885, and he received his education at the Imperial Military Academy in Istanbul, graduating with the rank of lieutenant. He served in the Ottoman army until he fell prisoner after one battle between the Ottoman and British armies.
In 1916, he volunteered to serve in the Arab Revolt, fighting with the Northern Army with Prince Faisal. He led the Hashemite brigade and showed great courage and valiance in battle. He was injured multiple times while leading his soldiers, including during the attack on Maan in April 1918, suffering severe wounds and fractures.
He was promoted to the rank of major general and appointed leader of the military division in Aleppo under King Faisal's reign. After the Iraqi Kingdom was established he was appointed as district governor, and then as a member of the senate, before being elected as parliament speaker. He survived an assassination attempt during the time of Bakr Sidqi. He died on 3 August 1951.