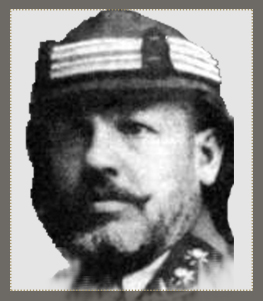 Ali Rida Al Rakabi was a Syrian politician and the first prime minister in Faisal's Arab government. He also served as the third prime minister of Jordan.
After the unequal battle of Maysaloun, the French forces' entry into Damascus and the end of Faisal's reign, Rida Al Rakabi went to Egypt, and later to Hijaz, where Sharif Hussein tasked him with going to Jordan to assist Prince Abdullah in establishing an emirate in Transjordan.
Rakabi was entrusted to form a new Jordanian government on 10 March 1922 after Mazhar Arslan resigned. He accompanied Prince Abdullah on his trip to London to reach an agreement between Jordan and Britain and discuss Arab affairs.
In early 1924, Rida Al Rakabi was again tasked with forming a government in Jordan, continuing to serve as premier until June 1926, when he resigned and moved to Haifa and Jerusalem. He died in 1942.