Veterans' and Retired Servicemen's Rally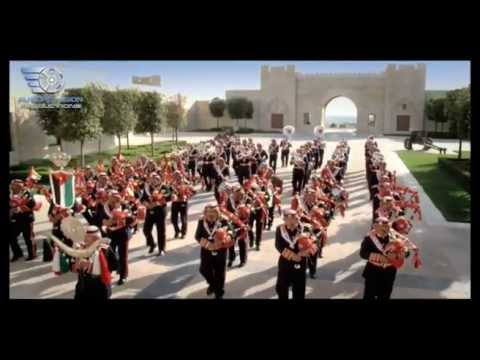 Time:

02:30 PM

Date:

15-Feb-2016

location:

Undefined Location
In celebration of the Great Arab Revolt Centennial, around 900 retired servicemen and veterans of various ranks, including injured servicemen, participate in a march that set off from the first Armed Forces encampment, "Jordan Armed Forces-Arab Army band," passing through Al Aqsa Street, and arriving at the Royal Hashemite Court. They carry the Jordanian flag, the Great Arab Revolt banner and the flags of the military units in which they served, expressing their love for their homeland and Hashemite leadership.
Having the march pass through Al Aqsa Street on the way to the Royal Hashemite court carries special symbolism that shows the Hashemites' connection to Jerusalem, as they have sacrificed across generations for the holy city to safeguard its Arab identity and protect its holy sites.
The rally is led by old military vehicles from the possessions of the Royal Automobile Museum that were used by the Jordan Armed Forces-Arab Army over the course of its history, as a reminder of the deep-rooted heritage of the Armed Forces. The march also includes a formidable group of Honour Guard and Gendarmerie cavalry, followed by crowds of retirees from around the Kingdom's governorates, representing all army formations and security agencies.
This rally represents the first event celebrating Veterans Day. The second event is a special activity on this auspicious occasion held at the King Hussein bin Ali Brigade Square in the Royal Hashemite Court under the patronage of His Majesty King Abdullah II to honour and recognise retirees' heroism and sacrifice.