Banner Hoisting Ceremony in Aqaba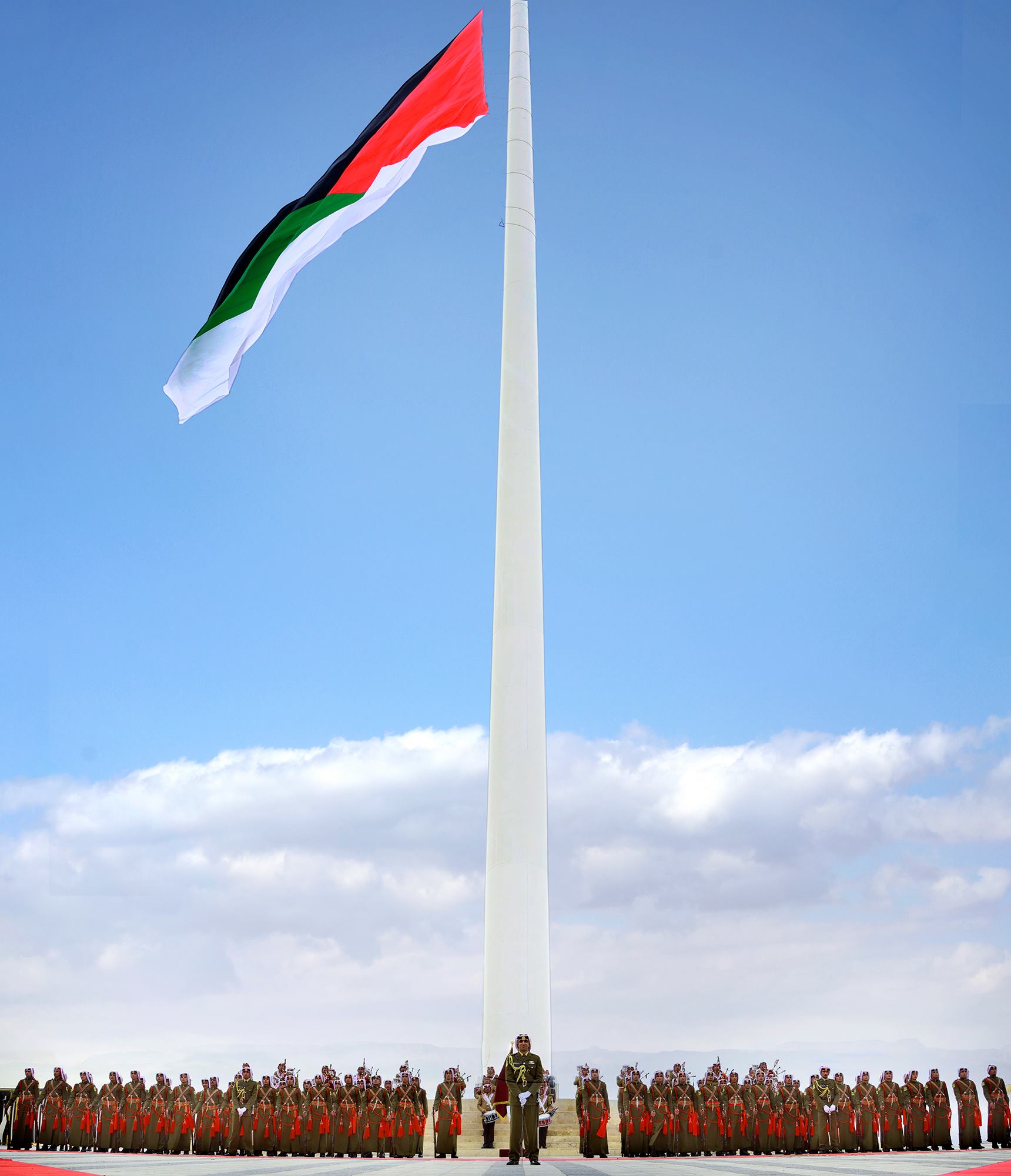 Time:

01:19 PM

Date:

23-Jan-2016

location:

Great Arab Revolt Square – Aqaba
The ceremony is held in Aqaba in reference to its history as the gateway of the Revolt into Jordan and the first Great Arab Revolt command centre on Jordan's soil. The armies of the Revolt entered it with the support of Jordanian tribes in 1917, which helped achieve its goals of unity, freedom and awakening in the Arab Mashreq.
The ceremony, which represents the launch of the Kingdom's celebrations of the Great Arab Revolt Centennial, starts with the arrival of His Majesty King Abdullah II to the venue at the Great Arab Revolt Square in Aqaba. The Jordan Armed Forces-Arab Army band plays the national anthem, and then His Majesty witnesses the hoisting of the Revolt banner and reviews the honour guard.
The band also plays a piece composed in celebration of the Great Arab Revolt Centennial, in memory of the sacrifices of its heroes, and their role in the inception and rise of the Kingdom.
After the ceremony, His Majesty tours the house of his great grandfather, the Revolt's leader, Sharif Hussein bin Ali. The house was turned into a museum in 1973. The King is briefed on the items on display at the museum and then shown a mural at the house's garden featuring the pledge of allegiance by the people of Aqaba to Sharif Hussein.
The Great Arab Revolt Square has the second tallest flagpole in the Kingdom – after the one at the Royal Hashemite Court – at a height of 126 metres. The pole carries the Revolt banner on top of which is the Royal Crown. The square also encompasses Sharif Hussein's house and the Aqaba castle.
Before the ceremony commences, the Guard of Honour performs a silent show attended by Aqaba families and visitors.
The Guard of Honour are dressed in their special uniform, which was adopted in 1980 and used to be the uniform for the Badia Forces. It is made up of a traditional dress decorated with a red kaftan and the traditional Jordanian headdress (shmagh). For this ceremony, the guard uses the Mark 1 Rifle, which was made in 1917 and was introduced into the armed forces in their early years.
As of 2016, the Great Arab Revolt banner will be changed regularly in Aqaba in an official military ceremony.